Happy Thanksgiving!
GivingTuesday is being held this year on December 3. It is a global movement that began in 2012, and the idea behind it is simple: Do good and help transform your community with your generosity. During this holiday season, we ask that you support our Pro Bono Legal Advice and Referral Clinic, a project of the Asian American Bar Association of New York (AABANY) and the Asian American Law Fund of New York (AALFNY).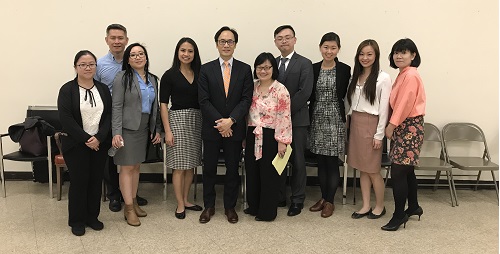 The Pro Bono Clinic began in December 2015 and has since served thousands of low-income clients facing various legal hardships. The Clinic has been held in Manhattan's Chinatown on the second Wednesday of each month since that time. The success of our Clinics in Manhattan has led to an expansion into Brooklyn, which started this fall on a bimonthly basis. We work with local elected officials and community organizations to reach Brooklyn's Asian American community and draw upon the expertise and language skills of AABANY's active and diverse membership to serve them. Clients have been coming not only from the five boroughs but from as far as Yonkers, Long Island, New Jersey, and Connecticut.

Our Clinics provide high-quality legal services that are culturally sensitive and linguistically competent. Language and culture pose serious barriers for low-income Asian American community members to receive reliable legal advice. Our Clinics help community members overcome these barriers and seek to widen their access to justice. The Clinics now include mental health professionals and benefits counselors to help community members with their non-legal problems.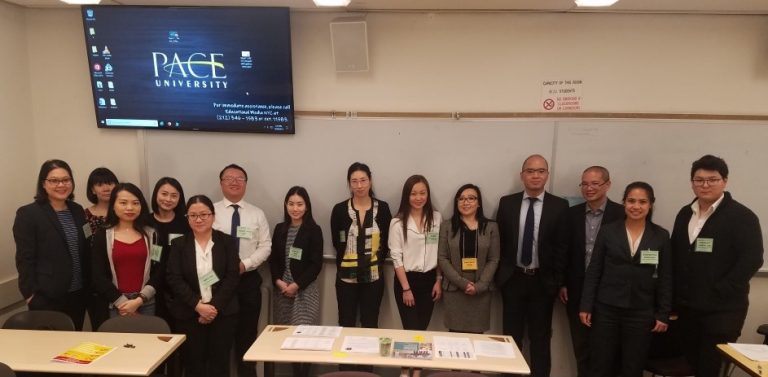 Hundreds of volunteers have dedicated thousands of hours for the Pro Bono Clinics. Month after month, they freely donate their time, expertise and legal knowledge to help community members who otherwise would not get the help they need.
Our Pro Bono Clinics can only continue to operate with the generosity of our donors. In September, we announced our goal to raise $25,000 to support the Clinic's growing operations. We ask that you stand with us and support this vital project. Help us not only to reach our goal of raising $25,000 — through your donations on GivingTuesday – but exceed it! Your donations will support our ongoing expansion efforts and pay for much needed administrative support and supplies.
To make it easier for our members and our community to donate to the Pro Bono Clinic, you can text APAPROBONO to 44321 on your phone. That will send you to our Give Lively page, and you can follow the simple instructions there to make your contribution. You can also donate via the AALFNY website at https://www.asianamericanlawfund.org/donate/ (make sure to indicate that you are donating to the Clinic). Any amount, large or small, will go a long way towards helping us meet our $25,000 goal.
With our best wishes to you all during this holiday season,
Karen Kithan Yau
Pauline Yeung-Ha
Judy Ming Chu Lee
Asako Aiba
Co-Chairs, AABANY Pro Bono and Community Service Committee

A copy of AALFNY's latest annual report may be obtained from AALFNY at  donations@AsianAmericanLawFund.org or from the NY Attorney General's Charities Bureau website www.charitiesnys.com. Information may also be obtained from the NYS Attorney General at 212-416-8686.