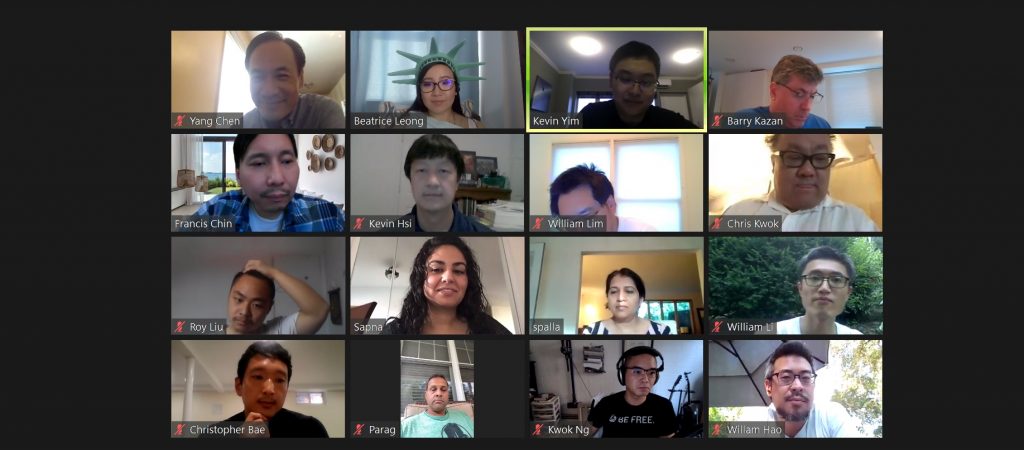 On June 26, 2020, the Membership Committee hosted their weekly Zoom Membership Mixer, with 16 participants in attendance.  The icebreaker question posed to the participants was: "What is your family's immigration story?"  Members told their stories of how and why they or their families arrived in the United States or Canada. Some families came for school, marriages, and better opportunities. Some members made the trip to North America as an adult for a different life. 
The Membership Committee previously hosted Monthly Mixers at bars and various other venues, such as ballparks and the Metropolitan Opera, but due to COVID, we have moved online to offer members a weekly outlet to share their feelings, see old friends, and make new connections. Mixers start at 6:30pm on Friday and the main event ends at 7:30pm but feel free to stay on after 7:30pm for smaller breakout groups.
Membership Committee will continue to host weekly Zoom mixers until it is safe to gather together again in person. 
This week, after the main mixer, a breakout group of 6  members discussed the next steps of re-opening phases in New York City.
Watch out for the AABANY Talent Show coming on July 17! If you have a talent, such as singing, dancing, musical instruments, telling jokes, karate, etc., please email us at membership@aabany.org. See the flyer or go to https://www.aabany.org/events/event_details.asp?legacy=1&id=1393375 to register.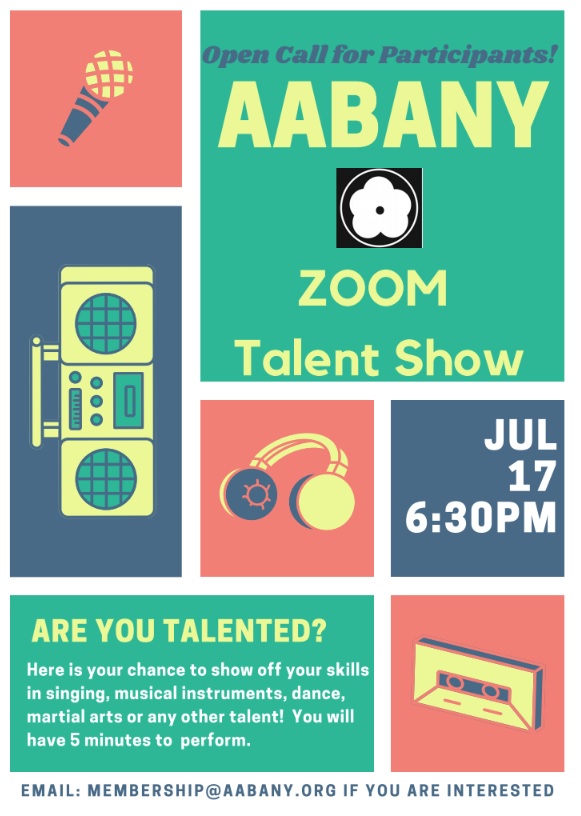 We have been giving away door prizes at prior mixers. In order to win, you must be a member and must RSVP on the aabany.org calendar entry to get a raffle number. Non-members can join the Zoom mixer but won't be eligible to win a prize. 
Mixers are not recorded, and are LIVE, so don't miss out.