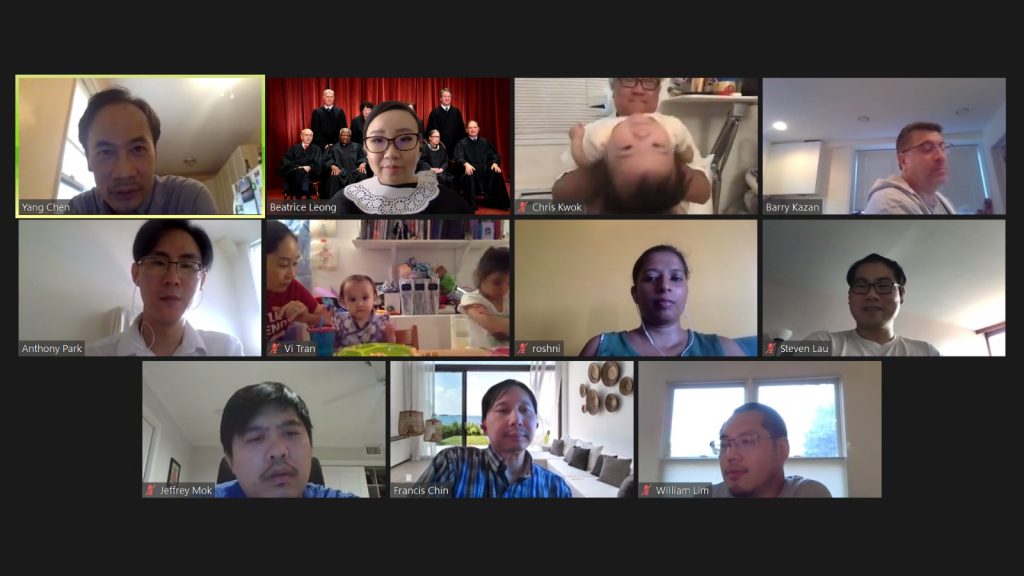 On July 31, 2020, the Membership Committee hosted their weekly Zoom Membership Mixer, with 11 participants in attendance. We held a "Show & Tell" where members were able to share a cool item and tell the members a story behind it. Members showed off their quarantine plants, autographed books, old family photos, a sign used in a marriage proposal, a replica plane from engineering days, before law career.
For the Mixer afterparty, members watched a comedy show featuring Asian Americans.
The Membership Committee previously hosted Monthly Mixers at bars, ballparks, stadiums, operas, etc, but due to COVID, we have moved online to offer members a weekly outlet to share their feelings, see old friends, and make new connections. Mixers start at 6:30pm on Friday and the main event ends at 7:30pm but people have stayed on after 7:30pm for smaller breakout groups.
Membership Committee will continue to host weekly Zoom mixers until it is safe to gather together again in person.
We are giving away door prizes during some weeks. In order to win, you must be a member and must RSVP on the calendar entry on aabany.org to get a raffle number. Non-members can join the Zoom mixer but won't be eligible to win a prize.
Mixers are not recorded, and are LIVE, so don't miss out. This week's mixer will take place on August 7. Please register by August 6 at https://www.aabany.org/events/event_details.asp?legacy=1&id=1366647