SupChina's Serica Initiative is hosting a free webinar and film screening on December 1st, 2020 with makers of the documentary Finding Ying Ying. The film is about a Chinese graduate student that disappeared in 2017 and her family's attempt to find her.
On Tuesday, December 1st, 2020, SupChina will first host a webinar at 12:00 p.m. EST with two people involved in the film on their own personal experience of being a Chinese student in America and how that encouraged them to make the film.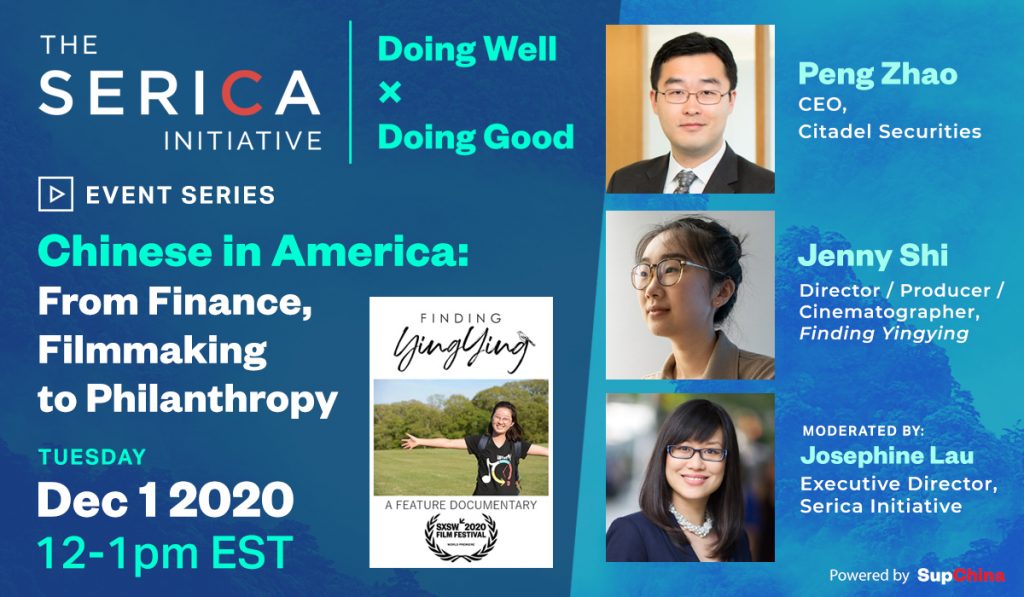 Then later that day at 7:00 p.m. EST SupChina will host a film screening of the documentary followed by a round table discussion with the filmmakers moderated by Amy Chua.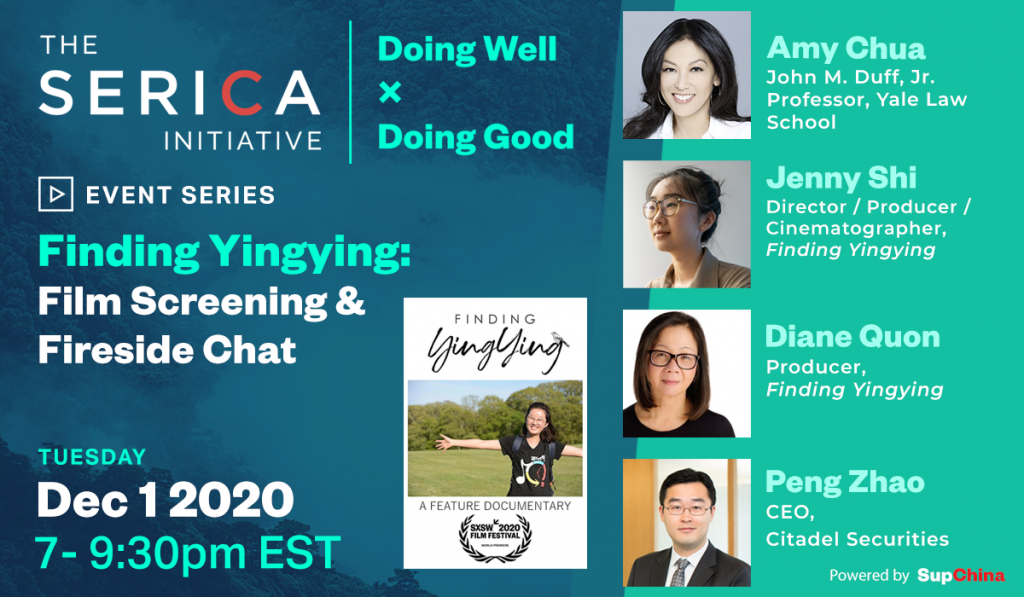 The links to register for both events are here:
Chinese in America: From Finance, Filmmaking to Philanthropy on Tuesday, Dec. 1 at 12 pm EST: https://events.supchina.com/event/chinese-in-america-from-finance-filmmaking-to-philanthropy/
Finding Yingying: Film Screening & Fireside Chat on Tuesday, Dec. 1 at 7 pm EST: https://events.supchina.com/event/finding-yingying-film-screening-fireside-chat/