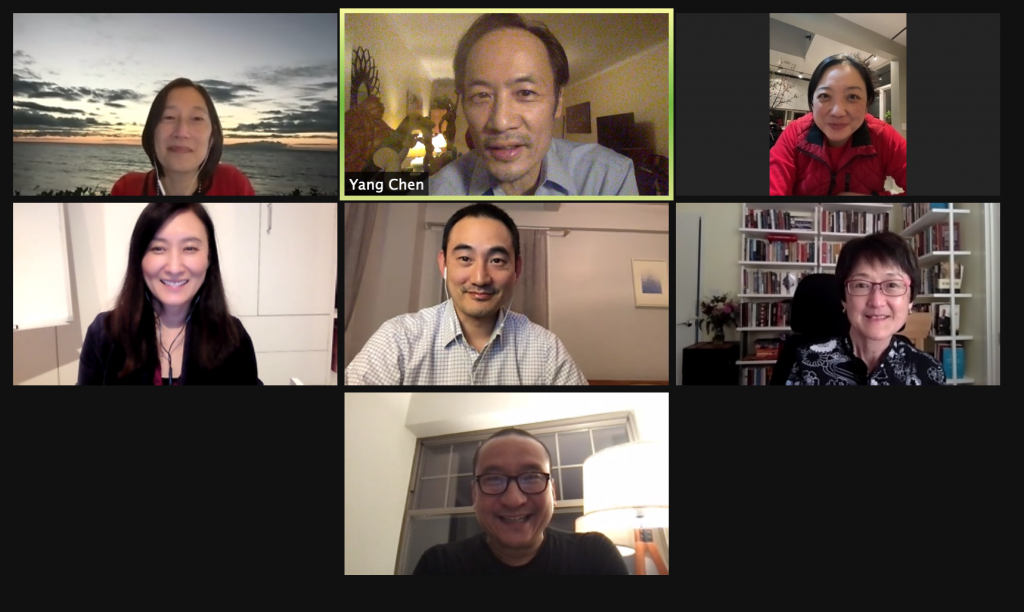 AABANY's Academic Committee hosted a reception on February 17 to welcome Professor Carol Izumi, Clinical Professor of Law, UC Hastings College of Law, and Professor of Clinical Law, Emerita, George Washington University Law School, and President Frank H. Wu, President of Queens College, The City University of New York (CUNY) to New York City. Attendees included law professors calling in from the midwest, northeast, New York, southwest, and west coast. Professor Izumi joined in from San Francisco.
President Wu kicked off the reception by asking two icebreaker questions: 1) Where are you from (literally, figuratively, or however the attendee wanted to interpret the question)? and 2) What new skill or activity did you take up during the pandemic? Special guests, Frank Wu and Carol Izumi, indicated they came from the midwest originally, but have both traveled around the country due to their academic careers. President Wu's new activity he started was cooking with a donabe, a Japanese clay pot, and Professor Izumi started a virtual mediation clinic during quarantine. Attendees continued taking turns sharing their responses to the icebreakers.
Elaine Chiu, Academic Committee Co-Chair and Professor of Law at St. John's University, concluded the reception by remarking that "Carol and Frank together have accomplished so much and are also very accomplished as individual giants. They were shining lights inspiring many to join as clinicians and as doctrinal professors and eventually to become deans too."
Thank you to the Academic Committee co-chairs Elaine Chiu, James Cho, Suzanne Kim, and Donna Lee who were all in attendance, for organizing this reception. AABANY is pleased to welcome President Frank H. Wu and Professor Carol Izumi to New York.
Join AABANY in honoring President Frank H. Wu with the AABANY Impact Award at the Virtual Gala on February 24, 2021. Everyone is invited to celebrate with us! To watch the livestream, visit https://www.aabany.org/events/event_details.asp?legacy=1&id=1452739 for more details.