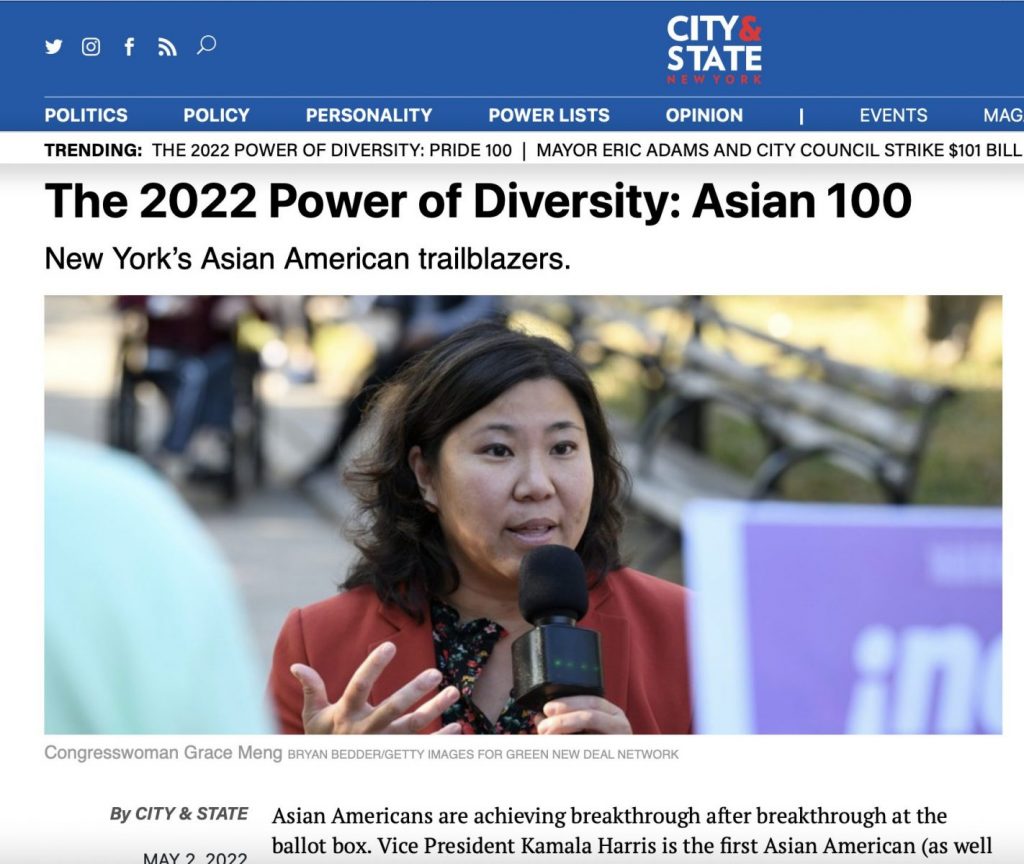 AABANY is excited to announce that on May 2, 2022, President William Ng and President-Elect Karen Kim were recognized by City and State's 2022 The Power of Diversity: Asian 100. The Power of Diversity: Asian 100 identifies New York's Asian American leaders from a wide range of backgrounds who are gaining political power and advocating for their community. President William Ng and President-Elect Karen Kim are recognized as 50th on the list, an increase from AABANY's placement last year at 53rd.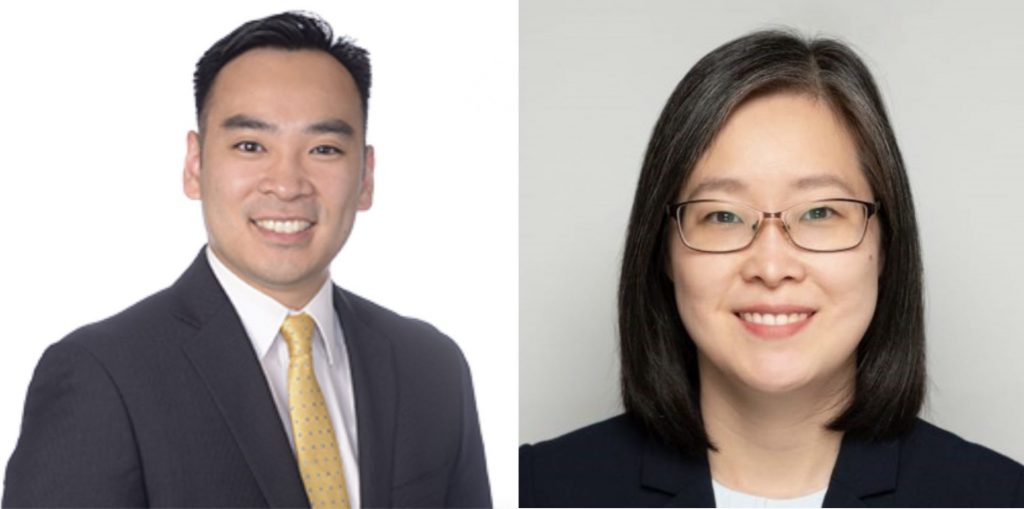 City & State wrote:
William Ng took over as president and Karen Kim as president-elect of the Asian American Bar Association of New York in April. Ng is a shareholder at Littler, a major employment and labor law firm. A Brooklyn Law School alumnus, Kim has practiced law for over a decade and serves as counsel to QBE North America. In March, AABANY, together with like-minded organizations, filed a court brief addressing suspected racial bias in a ruling involving a Korean American individual.
AABANY has had the pleasure of working closely with Grace Meng (1), number one on the list and New York's first Asian American member of Congress. In 2021, Grace Meng spoke at AABANY's press conference following the release of our anti-Asian violence report, A Rising Tide of Hate and Violence against Asian Americans in New York During COVID-19: Impact, Causes, Solutions.
AABANY also congratulates Assemblymember Ron Kim (3) and State Senator John Liu (4), who both spoke at AABANY's May 31, 2022 press conference following the release of our second report on anti-Asian hate and violence in New York City, entitled Endless Tide: The Continuing Struggle to Overcome Anti-Asian Hate in New York.
Please join AABANY in congratulating these others AAPI trailblazers who made the list:
Sandra Ung (12), City Council member and former treasurer of AABANY;
Kevin Kim (17), Commissioner of the New York City Department of Small Business Services and former AABANY Board Officer;
Frank Wu (23), Queens College's first President of Asian descent. AABANY honored Frank Wu with the AABANY Impact Award at our 2021 Virtual Gala: Uniting for Justice and Equity;
Joon Kim (29), Partner at longtime AABANY sponsor, Cleary Gottlieb, former acting U.S. Attorney for the Southern District, and AABANY member;
Faiza Saeed (35), Presiding Partner at Cravath, a longtime sponsor of AABANY;
Wellington Chen (47), Executive Director of Chinatown Partnership Local Development Corp and AABANY community partner through CPLDC's and AABANY's collaboration on the creation of a dedicated team to address lawsuits under the Americans With Disabilities Act;
L. Austin D'Souza & Vidya Pappachan (64), President and President-Elect of the South Asian Bar Association of New York and AABANY members;
Justin Yu (78), Chair of The Chinese Chamber of Commerce of New York and AABANY community partner through his past support for our Chinatown Pro Bono Clinic;
Anna Mercado Clark (88), Partner at Phillips Lytle, NAPABA's Northeast regional governor, and AABANY's current Development Director, an Officer position on the Board; and
Elizabeth OuYang (98), Civil Rights attorney and leader of the APA Voice Redistricting Task Force of which AABANY is a member.
AABANY congratulates everyone who made the City & State Asian 100 list and thanks them all for the important work they do on behalf of New York's AAPI community. To read the full article, please click here.