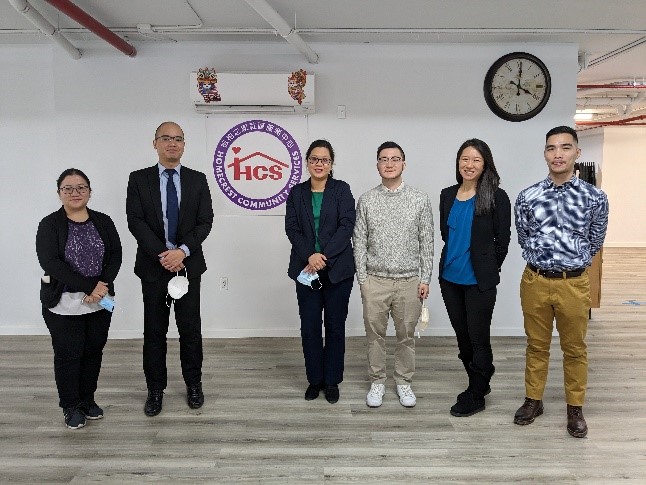 On February 25th, 2023, AABANY held its Brooklyn Pro Bono Legal Clinic at Homecrest Community Services Bensonhurst Center where dedicated volunteers came together to provide free legal services to the community. In partnership with Homecrest and other community partners, the Clinic provided an opportunity for individuals to meet with attorneys to discuss legal issues related to housing, criminal law, and immigration. The volunteers were able to offer guidance on the legal process, discuss potential legal solutions, and help clients understand their rights.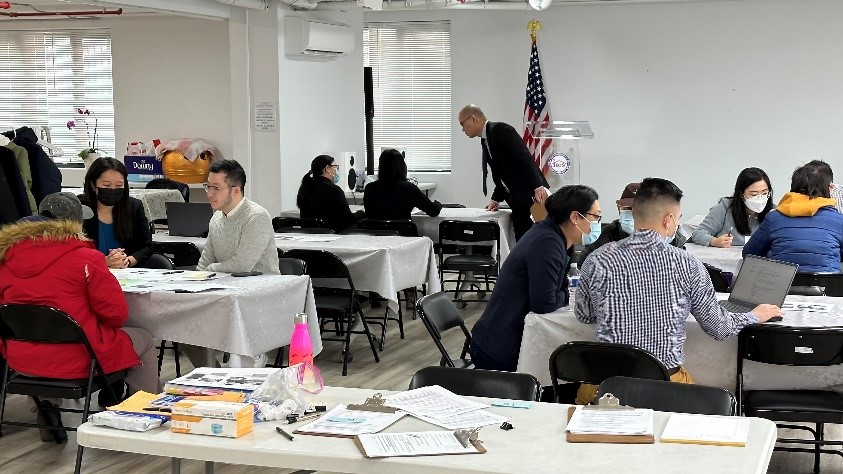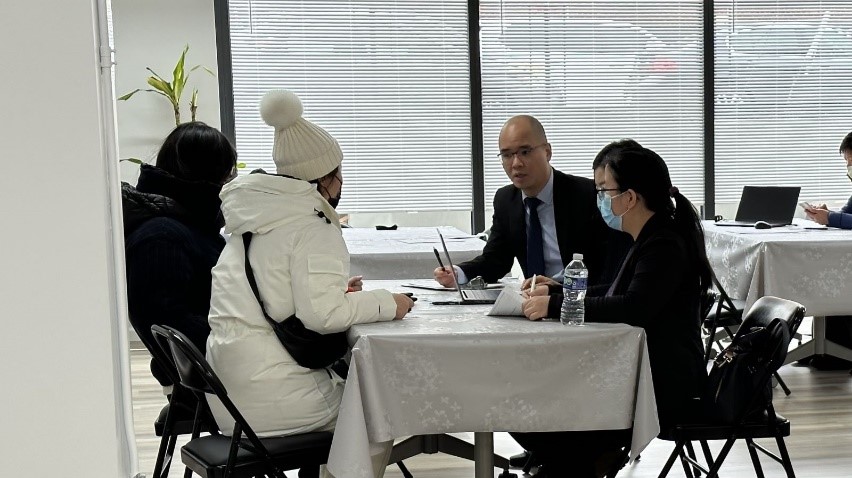 The Clinic was made possible by volunteers who generously donated their time and expertise to help those in need. These volunteers included attorneys, law students, and our community partners who worked together to make a difference in their community.  The Clinic provides vital support to those who may not have the resources to access legal services, and the volunteers' dedication to pro bono work demonstrates the importance of giving back to those in need.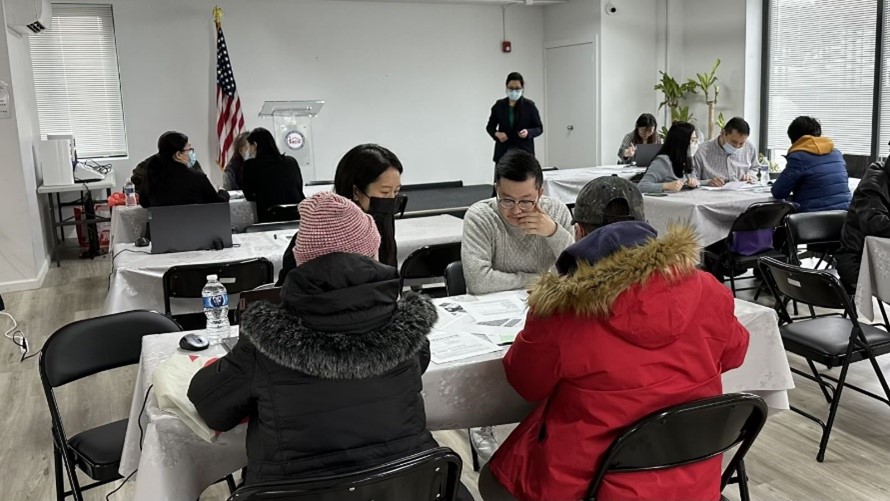 Please consider joining us at our upcoming clinics:
Manhattan Clinic – March 18, 2023 from 12:30pm – 3:30pm at VNS Health, Chinatown Community Center, 7 Mott Street, New York, NY 10013.
Brooklyn Clinic – April 8, 2023 from 12:30pm – 3:30pm at Homecrest Community Services, Inc., 6915 15th Ave, Brooklyn, NY 11228.
The Pro Bono Clinic is organized by AABANY's Pro Bono & Community Service Committee. To learn more about the Committee's work visit here. We extend our heartfelt thanks to the dedicated volunteers who made the Brooklyn Pro Bono Clinic such a success:
| | |
| --- | --- |
| Andrew Wu | Yu Bai^ |
| Francis Chin | Yixuan Lian^ |
| Gary Yeung | Hyewon (Chloe) Byeon^ |
| Jackson Chin* | |
| Ming Chu (Judy) Lee | |
| Kwok Kei Ng | |
| May Wong | |
| Victoria Cheng | |
^ = non-attorney volunteers
*= virtual