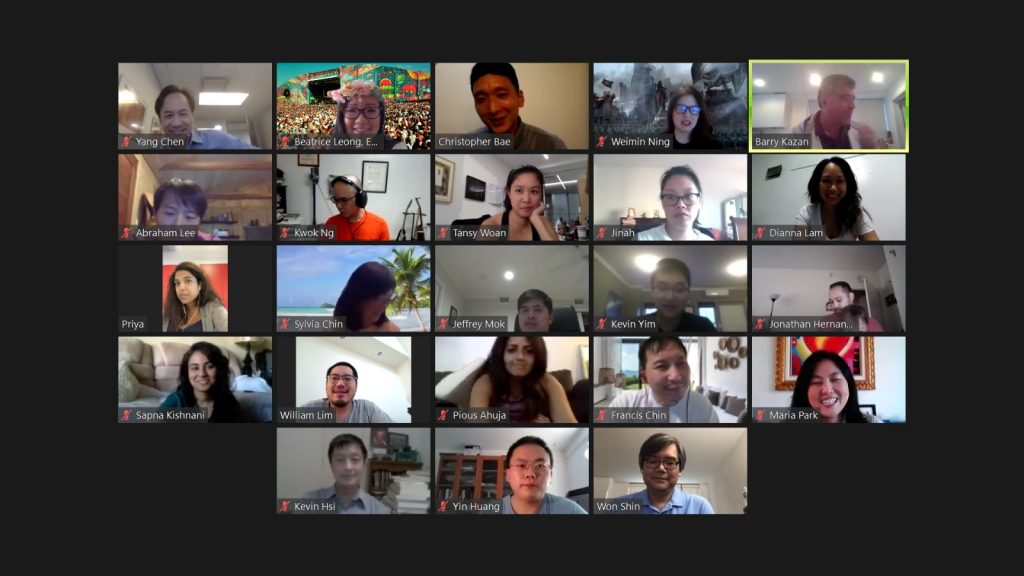 On August 14, 2020, the Membership Committee hosted their weekly Zoom Membership Mixer, with 19 participants in attendance. The icebreaker question this week asked participants "What were the worst fashion trends you participated in?" Some answers included fanny packs, turtlenecks, mini skirts, flood pants, Jnco Pants, Success Curls, baggy clothes, cargo pants, Structure zippered clothes, Hawaiian puka shell necklace, and sweater vests.
At the mixer, AABANY Board Member and Assistant United States Attorney Won Shin, Chief of Appeals, Criminal Division, SDNY, was our featured guest. He gave advice to young lawyers on legal writing and talked about how he went from Big Law to the US Attorney's Office in SDNY.  The mixer was co-hosted by the Government Service & Public Interest Committee and Prosecutors' Committee, and many members from both committees were in attendance.
Congratulations to GSPI Co- Chair Jonathan Hernandez for winning this week's prize: a year long subscription to the podcast CAFE Insider, hosted by former SDNY United States Attorney Preet Bharara.
The Membership Committee previously hosted Monthly Mixers at bars, ballparks, stadiums, operas, etc. but due to COVID, we have moved online to offer members a weekly outlet to share their feelings, see old friends, and make new connections. Mixers start at 6:30pm on Friday and the main event ends at 7:30pm but people usually stay on after 7:30pm for smaller breakout groups.
Membership Committee will continue to host weekly Zoom mixers until it is safe to gather together again in person.
We are giving away door prizes during some weeks. In order to win, you must be a member and must RSVP on the aabany.org calendar entry to get a raffle number. Non-members can join the Zoom mixer but won't be eligible to win a prize.
Mixers are not recorded and are LIVE, so don't miss out. Register for this week's mixer by Thursday, August 20 at https://www.aabany.org/events/event_details.asp?legacy=1&id=1366649