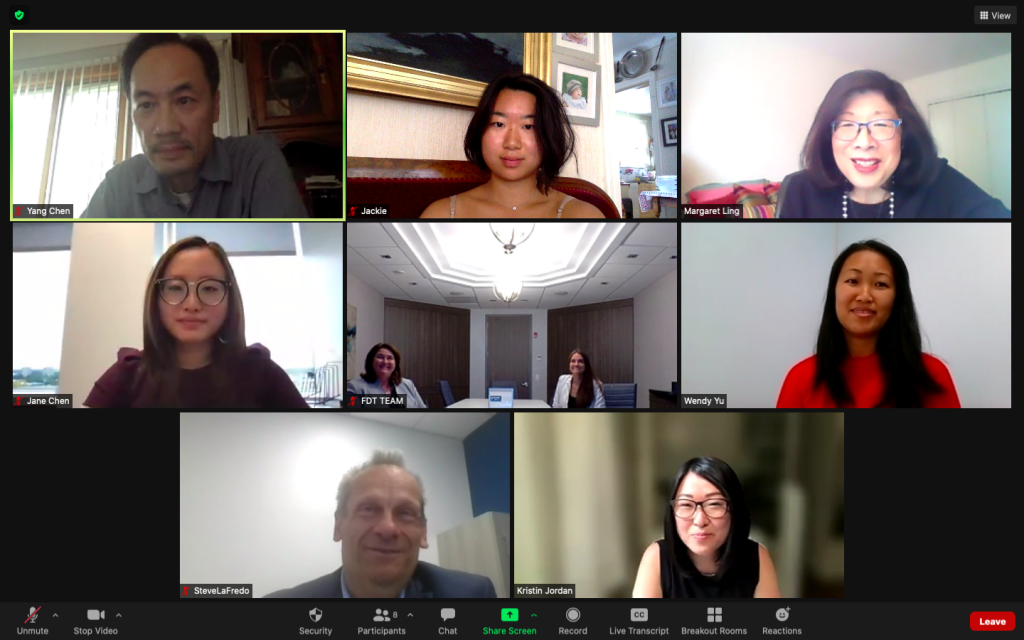 On August 3, the AABANY Real Estate Committee presented a "Cannabis Law and Real Estate" CLE, which explored the current state of real estate in New York State, within the context of recent cannabis legalization and a growing cannabis industry. Real Estate Committee Co-Chair Margaret Ling moderated the webinar, welcoming four speakers to introduce and explain current cannabis law and real estate practices, before opening the floor for a Q&A session.
Kristin Jordan spoke first, giving a broad overview of New York State's adult use cannabis bill, the Marijuana Regulation and Taxation Act ("MRTA"), which was passed on March 31, 2021. Kristin is the Executive Director of Asian Cannabis Roundtable, a NYC-based professional networking community for those engaged in the cannabis industry, and Founder of Mannada. She explained how the bill positioned the state's new cannabis regulatory body under the State Liquor Authority, because developing an entirely new agency would take too long. The new body comprises three agencies, the Office of Cannabis Management, the Cannabis Control Board, and the Cannabis Advisory Board. She also enumerated the different kinds of cannabis licenses available under the MRTA:
Cultivator,
Processor,
Cooperative (non-profit),
Distributor,
Retail,
Microbusiness,
Delivery,
Nursery, and
On-site consumption.
In terms of New York real estate, Kristin noted that cannabis legalization and its budding industry would exact the most tangible effect on leases for retail stores, warehouses, and distribution facilities, because they provide the brick and mortar for cannabis businesses. Finally, she emphasized that since cannabis legalization is so recent, cannabis law and best practices promise a steep learning curve, with so much uncharted territory.
Steve LaFredo, Chief Banking Officer at Piermont Bank, discussed cannabis and real estate specifically as it relates to banking. He emphasized that "banks are safety, soundness, and risk organizations first"; in other words, banking is a slow industry, and it would take time for banks to adapt to the growing cannabis industry. He underscored the difficulty of navigating often differing state and federal law when dealing with cannabis businesses, though he noted that New York State has been relatively progressive, as the first state to create cannabis banking guidelines under the Department of Taxation and Finance. These guidelines aim to preserve the safety, soundness, and security of businesses involved with cannabis. Steve explained that in states that have legalized cannabis, the banking industry tiers cannabis businesses into 3 categories: Tier A, those with direct contact (e.g. growing, producing, selling); Tier B, those that derive more than 25% of their business from the cannabis space; and Tier C, those that derive 25% or less of their business from the cannabis space. Banks are most likely to be receptive to working with Tier C cannabis businesses.
Since they lie precariously between state and federal regulators, most banks have a zero tolerance policy for cannabis. Disclosure and transparency are critical for finding a financial institution with which cannabis businesses can safely operate; smaller, private banks and credit unions will be most likely to open their doors to cannabis businesses. Unfortunately, cannabis businesses are still largely relegated to cash transactions, and since mechanisms for depositing and delivering cash are scarce and expensive, banks are hesitant to get involved. After the federal decision to stand down in states that have legalized cannabis, however, banks have slowly begun entering the cannabis space. Steve expressed optimism about the future of cannabis banking.
Kathleen Deegan Dickson and Danielle Tricolla of Forchelli Deegan Terrana spoke last, focusing on the role of the law firm in the cannabis space. Kathleen is a Partner and Co-Chair of the Cannabis Group at Forchelli Deegan Terrana, and Danielle is an Associate and Co-Chair of the Cannabis Group at Forchelli Deegan Terrana. They underscored the importance of "knowing what you don't know," since cannabis legalization not only means new legislation but also changes to existing legislation. Specifically, cannabis legalization involves changes to Public Health Law, Penal Law, Criminal Procedure Law, Civil Practice Law and Rules, Labor Law, Vehicle and Traffic Law, and General Business Law. Like Steve, they touched on the interplay between state legalization and federal prohibition of cannabis. Devoting special attention to law firm clients interested in cannabis, they explained that "cannabis law" is a multidisciplinary practice area, since it affects real estate transactions, leasing, land use, zoning, banking, labor, and employment, among other areas.
The intersection of cannabis law and real estate presents a new and exciting business area, and AABANY thanks the Real Estate Committee Co-Chairs Margaret Ling, Wendy Yu, and Jane Chen for putting together such an informative and current event. To learn more about the Real Estate Committee, visit https://www.aabany.org/page/120.